Just in; Unknown Gunmen Attack , kill policemen in Enugu [PICS]
Some members of the 'Unknown Gunmen' criminal group resumed their attacks on security operatives in the southeast region on Sunday, killing two policemen.
TrackNews reports that the assailants launched the attack around noon today at a police checkpoint close to the University of Nigeria (UNN), Enugu Campus.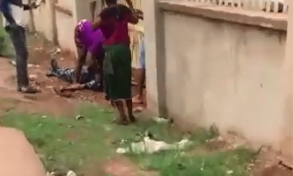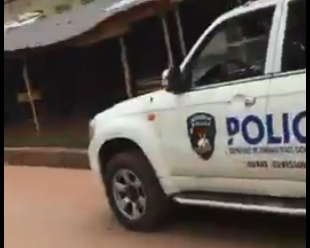 The policemen, who were on stop and search, were caught unawares.
A video sighted by this newspaper shows two slain police officers lying in a pool of their blood.
While government continues to point accusing fingers at the outlawed Indigenous People of Biafra (IPOB), the pro-Biafra group has not minced words in their allegation that security agents in collaboration with some "treacherous governors" in the zone are sponsoring the activities of the group to disrepute, discredit and demonise IPOB, and ultimately justify the ongoing clamp down on the group especially the Eastern Security Network (ESN).