I'm committed to fight corruption frontally — Buhari
Africa loses $80bn to illicit financial flows annually —Mbeki
40% from Nigeria —Fowler
ABUJA—PRESIDENT Muhammadu Buhari, yesterday, told former President of South Africa, Thabo Mbeki, that his administration was committed to fight corruption frontally since it was one of the cardinal points that made people to vote for him.
President Buhari, who stated this when he received Mbeki, chairman of African Union High Level Panel on Illicit Flows from Africa, at the Presidential Villa, Abuja, said the fight against corruption was not negotiable.
Mbeki was at the State House to brief President Buhari on critical updates on illicit flows on the continent.
In a statement by Special Adviser to the President on Media and Publicity, Chief Femi Adesina, Buhari, who is the current Champion of African Union, AU, Anti-Corruption Campaign, said: "For this administration, fighting corruption is non-negotiable. It is a must.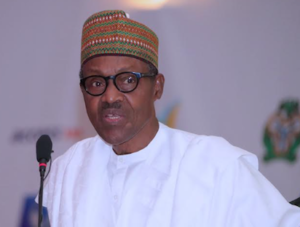 "We must fight corruption frontally, because it's one of the reasons we got elected. We campaigned on three fundamental issues —security, reviving the economy, and fight against corruption. It's the reason we got elected, and we can't afford to let our people down."
Africa loses $80b to illicit financial flows annually — Mbeki
In his remarks, Mbeki said corruption was an African challenge that must be responded.
According to him, development challenges can only be met through the check of illicit financial flows.
He said he was delighted that President Buhari touched on the issue in most of his speeches, with the most recent being at the United Nations General Assembly last week.
He said:"We are pleased with the way you take up the matter. Countries need political will to stop the illicit flow.
''Nigeria has shown good example. The more we are showing that we are acting as Africans, the easier to get the rest of the world to cooperate," Mbeki said.
Meanwhile, speaking at the African Union High Level Panel on Illicit Financial Flows from Africa forum in Abuja later, Mbeki said Africa loses about $80 billion to illicit financial outflows annually.
He stressed the need for global collaboration against illicit capital outflows from Africa, with its attendant negative effects on the development of the continent.
He said: "The continent is losing a lot of resources, which should have been used to develop our nations. We are very focused and need to retain the resources necessary to achieve development in Africa.
"The continent is losing $80 billion in terms of illicit financial flow. It is a problem we have to address to be able to develop Africa."
Ahmed calls for ease of repatriation of stolen funds
In her message to the forum, Minister of Finance, Hajiya Zainab Ahmed, regretted that Africa's underdevelopment under the colonial era was due to forcible appropriation of the continent's resources but that currently African citizens were now responsible for denying the continent its resources.
Ahmed, who was represented by the Permanent Secretary of the ministry, Dr. Mahmoud Isa-Dutse, also noted that multinationals operating in the country were involved in illicit financial outflows from the continent through trade mispricing, among others.
She said: "The quest for Africa's economic development will be accelerated if funds illegally acquired, stolen and hidden abroad by illicit finance flow perpetrators are repatriated. Our development will no doubt receive a leap, if multinational corporations desist from illicit activities of aggressive transfer pricing, base erosion, profit shifting and trade mis-pricing."
40% from Nigeria —Fowler
In his presentation, chairman of Federal Inland Revenue Service, FIRS, Mr. Tunde Fowler, said 40 per cent of such illicit financial flows was from Nigeria.
He said his agency had recovered N3,631,949,050 between November 2016 and end of August this year.
Fowler said: "The component of illicit financial flows in Nigeria include commercial activities, which are illegal flows from business activities that lead to hiding wealth, evading or aggressively avoiding tax, and dodging customs duties and domestic levies; criminal activities.
"Illicit Financial Flows, IFFs, are often driven by criminal activities with the purpose of keeping the transactions from the view of law enforcement agencies or revenue authorities; Corruption: Money acquired through bribery and abuse of office by public officials are enormous and can be used to further develop different projects, and also increase taxation revenue collection."
"Others are: payments of expatriates staff emolument and remuneration and failure to declare for personal income tax purposes such emoluments to the relevant tax authorities in Nigeria; Laundering of funds (often sourced illegally) through Real Estates transactions to acquire property in choice locations outside Nigeria; Illegal transfer of money out of Nigeria, via unapproved channels; Mispricing of goods and services transferred between interrelated Nigeria based companies and Individuals to offshore based entities and individuals; profit shifting – for instance through excessive interest payments on foreign and locally sourced loans and Mis-invoicing of imports and exports."
He disclosed that the FIRS uncovered 114 companies claiming not to be aware of lands allocated to them by the Land Department of the Federal Capital Administration.
Fowler said the matter would be handed over to the the Attorney General of the Federation for further action