Delta monarch lauds Ndiomu's reforms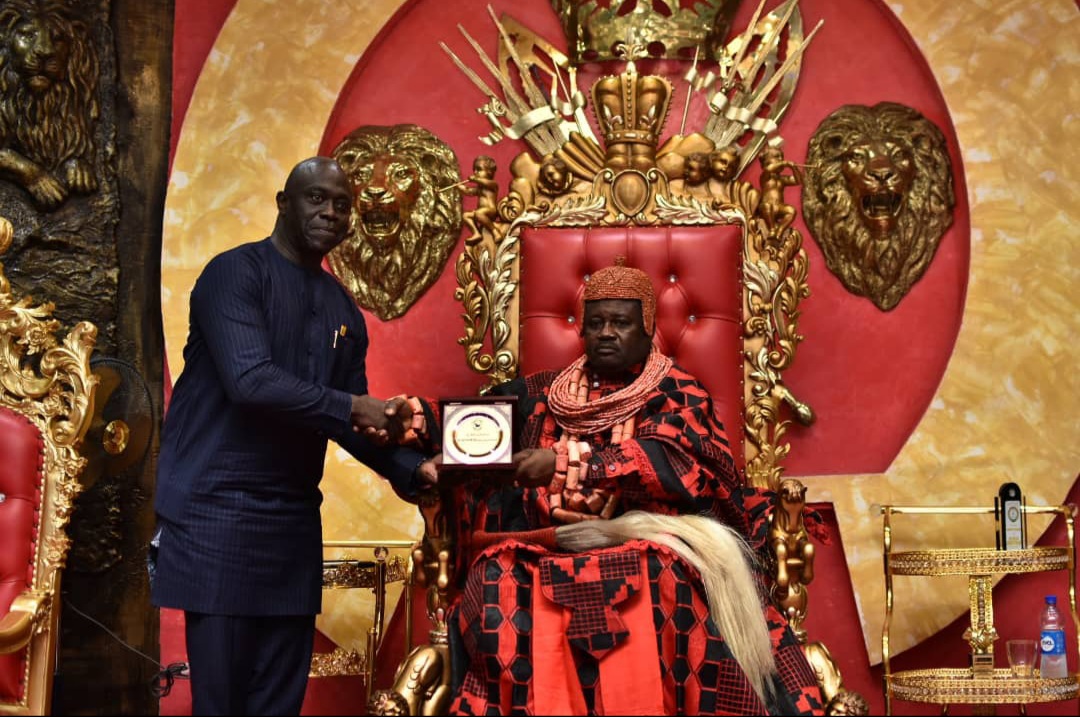 Chairman of the Delta State Ijaw Traditional Rulers Forum, HRM Joseph Timiyan, has applauded the Interim Administrator of the Presidential Amnesty Programme (PAP) Major General Barry Ndiomu (retd) for the far-reaching reforms he has instituted since his appointment.
King Timiyan who is also the Ebenanaowei of Ogulagha Kingdom said the reforms has made the PAP more effective and result-oriented.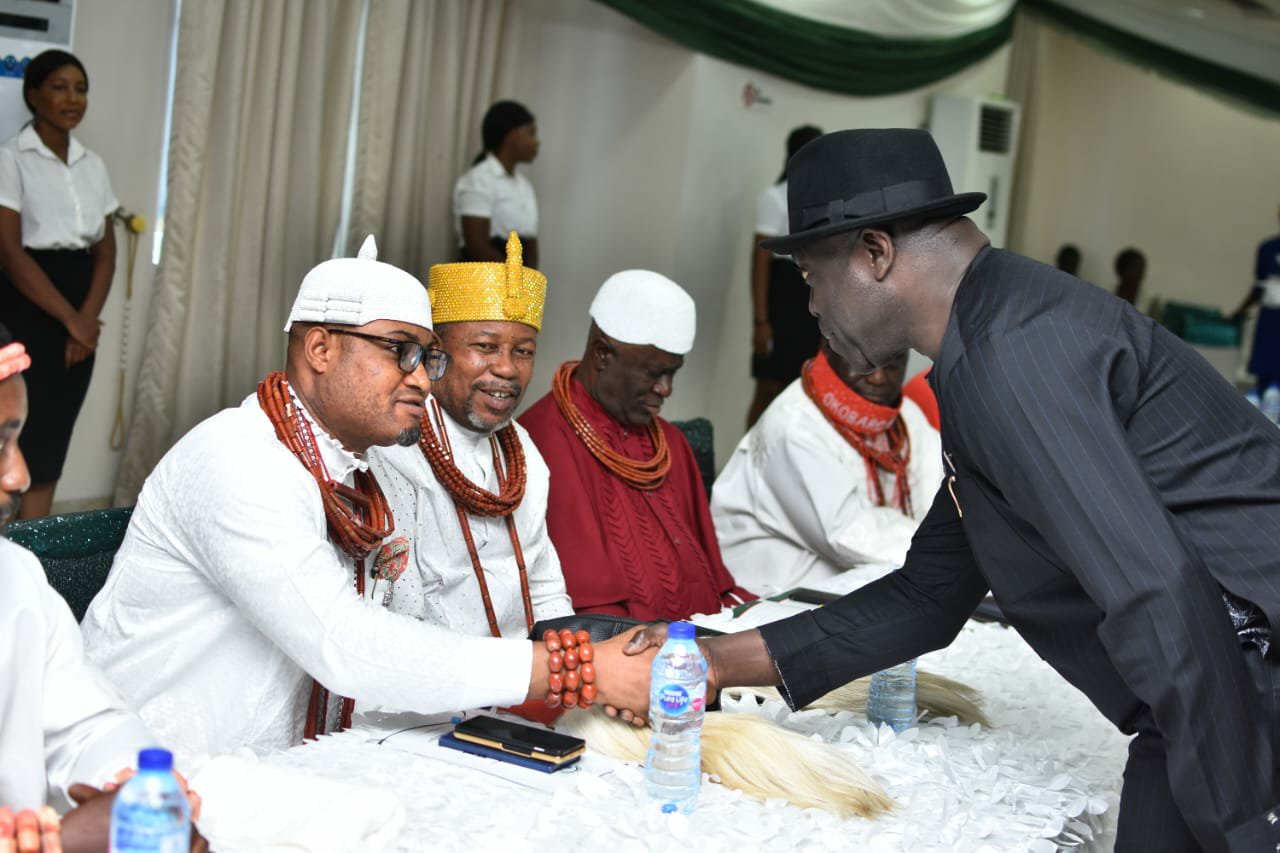 He stated this over the weekend when he hosted the PAP boss in his Palace in Obotobo community, Burutu Local Government Area of Delta State.
The Monarch also passed a vote of confidence on Ndiomu, describing him as a Messiah, while stressing that he has so much confidence in his ability to deliver on the mandate of the Federal Government concerning the PAP.
The prominent ruler also urged President Muhammadu Buhari to extend the tenure of Ndiomu, stating that it will be remembered as one of his greatest legacies for people of the Niger Delta region if he confirms Ndiomu as substantive Administrator of the PAP.
"I think you are the Messiah. I know you cannot do all we want, but we know you will make a difference. Your starting point has already proved that you are an Administrator, a Leader.
"Not just a Leader that was made, but one that was born. We give you our vote of confidence," the renowned Monarch said.
The traditional ruler commended the PAP boss for breaking the jinx and becoming the first head of the PAP to visit the Kingdom since the inception of the Programme by former Nigerian President, late Umaru Musa Yar'Adua.
Responding, Ndiomu promised to convey the demands made by His Majesty to the National Security Adviser, General Babangana Monguno (retd), assuring that the Ogulagha Kingdom would be carried along in the activities of PAP.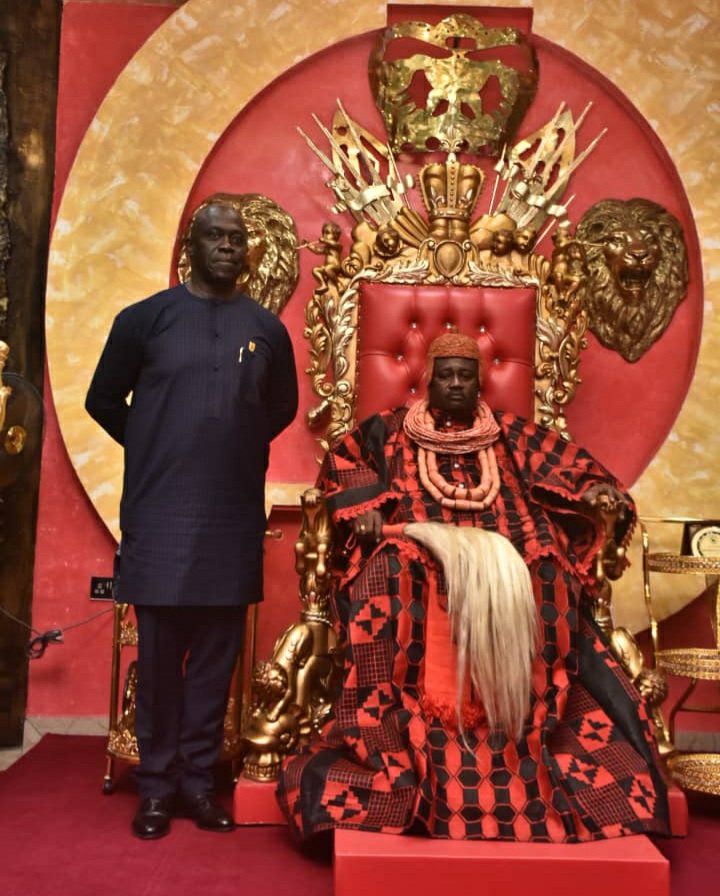 Ndiomu who led other high-ranking officials of the PAP on the strategic engagement meeting with the Monarch, informed that a Cooperative Fund has been set aside from where youths of the region can draw from for empowerment.
He also encouraged ex-agitators not to limit themselves to the N65,000 monthly stipends. He said they must begin to explore available opportunities to become big time entrepreneurs.
While adding that his Office is working with NEXIM Bank on the Cooperative Fund, the PAP boss also informed that a N1bn Education Trust Fund will be launched before the end of April.
He added that as part of efforts to boost the economy of the Ogulagha Kingdom, the PAP Office will return soon to establish a Mega Palm Oil Producing Facility.
"We will do everything possible to empower the people directly, not through contractors or middlemen," Ndiomu said.
Earlier, the Monarch had made some requests to Ndiomu for consideration which include more opportunities for Scholarships for youths of the kingdom, empowerment Schemes for his people, establishment of a Skill Acquisition Centre in Ogulagha, among others.