Be prepared for sorry tales', SDP flag bearer, Adebayo, slams Obi for supporting CBN policy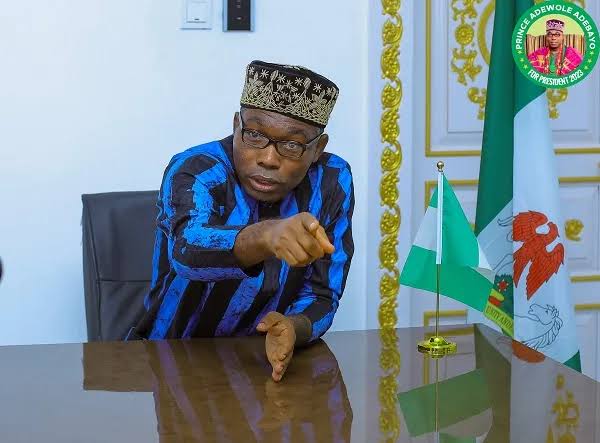 Peter Obi's comment on the ongoing crunch of new notes emanating from the recent naira redesign policy of the Central Bank of Nigeria (CBN) has infuriated his political opponent.
Social Democratic Party (SDP) presidential candidate Adewole Adebayo has berated the former Anambra State governor for backing the apex financial institution on what he described as the disastrous and callous naira policy.
Obi had in a series of tweets earlier on Sunday begged Nigerians to endure with the situation, adding that the policy would benefit them in the long run.
The Labour Party presidential candidate, however, charged the apex financial institution on effective strategies to mitigate the effects of the policy, especially on rural dwellers.
However, Adebayo, in a series of tweets, disagreed with the former Anambra State Governor and told him to prepare for disappointment soon.
The SDP standard bearer insisted the policy had thrown innocent Nigerians into more hardship.
He wrote: "You are wrong to back this extremely callous exercise which has caused unnecessary suffering and deaths already. Those of you who assume that this inhumanity of President Muhammadu Buhari and CBN will confer political advantages on you, be prepared for sorry tales soon. Naira swap needs no chaos."