Why INEC suspended the bye-election for Port Harcourt Constituency
The Independent Electoral Commission (INEC) has suspended the bye-election for the Port Harcourt Constituency lll State Assembly seat held Aug. 18 in the State.
Mr Obo Effanga, the Resident Electoral Commissioner (REC) in Rivers, who announced the suspension in a terse statement on Saturday night, cited widespread violence as reasons for the suspension.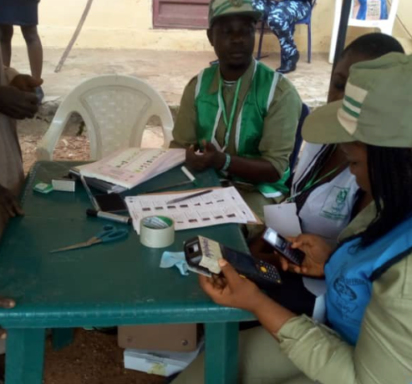 Effanga stated that because the exercise was marred by widespread violence, it was suspended in accordance with Section 26 of the Electoral Act 2010.
"INEC has decided to suspend the election forthwith,'' he said
He did not give a new date for the by-election.
NAN reported earlier that suspected hoodlums accused of working for one of the major political parties attacked election officials in an attempt to hijack election materials.
Mr Gbekwele Chidi, a voter and witness, confirmed the incident to the News Agency of Nigeria (NAN) on Saturday.
He said that the attack took place at Nkpolu-Oroworokwu community.
NAN reports that the incident took place specifically at Obiri Okah, Ward 10, Polling Units 023 & 024 in Nkpolu-Oroworukwu community.
Chidi said trouble started when suspected political thugs who attempted to force their way into the centre, were stopped by some unarmed police personnel at the polling units manned by INEC personnel.
"So, after the police refused them entry into the centre; the thugs resorted to throwing stones and bottles at the police personnel," he said.
He said that the hoodlums, thereafter, started firing gunshots into the air apparently to frighten and intimidate voters and the unarmed police personnel.
"Later, some armed policemen in their vans arrived the scene and started shooting and firing teargas to disperse the rampaging thugs.
"After dispersing the hoodlums, the police then took the election materials, INEC officials and NYSC members to their station," Chidi said.
Mr Chichi Agbamoro, a Principal Administration Officer of INEC, Abuja office, also confirmed the incident.
He told NAN that thugs attacked INEC officials and voters at Ward 10, Units 30, 206 and 207 at Nkpolu-Oroworokwu Town Hall.
Agbamoro, who claimed to have witnessed the attack, said that the hoodlums came to the polling units armed with guns, machetes and bottles.
"When they arrived, they started shooting and thereafter snatched the election materials to unknown destination," she said.
NAN reports that the bye-election was largely peaceful at Ejiegbu 2 Ward 10, unit 44 and Mgbundukwu Ward 15, Unit 3, Polling Units 001, 006 and 007.
There was large turnout of voters with presence of unarmed police personnel and operatives of the Nigeria Security and Civil Defence Corps (NSCDC) at the centres.
Bright Fabian, one of the APC party agents at ward 15 praised INEC for the early arrival of election materials to the centre.
"This is the most peaceful ward because there has not been any case of violence. Voters and party agents have been peaceful and orderly," he said.
The Police Public Relations Officer, Rivers Command, DSP Nnamdi Omoni, who confirmed the violence to NAN, said the state Commissioner of Police, Zaki Ahmed, was leading a team to the affected wards