We are going to win because PDP has failed – Orji Kalu
Abuja – Dr Orji Kalu, a former governor of Abia has stressed the need for respect for the rule of law in order for democracy to thrive in the country.
Kalu, a chieftain of the All Progressives Congress (APC), said that any pronouncement from a properly constituted court of justice must be obeyed and complied with.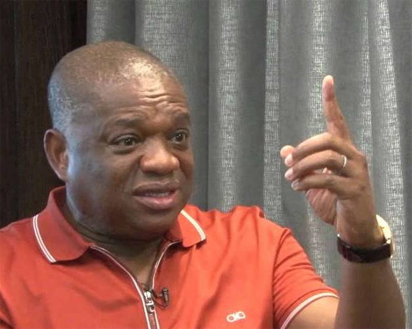 Kalu spoke in an interview on Sunday in Abuja.
According to Kalu, because the various tiers of government, individuals and corporate entities have no respect for the decisions of the courts, "we are making many unlawful things possible.
"If a court issues an order that Sambo Dasuki be released, it should be obeyed.
"If we Nigerians genuinely want democracy to endure, we should learn how to respect the laws of the land.
"The law of the land is our constitution and any pronouncement made by the court based on the constitution should be obeyed,'' Kalu said.
The former governor also condemned vote-buying during elections, saying that it was capable of truncating the country's democratic process.
According to him, people should stop taking N2,000 to vote.
"Vote-buying should be totally condemned by every Nigerian because democracy can only stand when the choice of the people prevailed and the choice of the people must prevail,'' he added.
Kalu urged voters who were yet to get their Permanent Voter Cards (PVC) to do so before the deadline for the suspension of the exercise.
He said that the move would enable them choose their desired candidates during elections.
"I must ask Nigerians to go out now to register because that is their power.
"If you have your PVC you have power, but if you don't have it you are powerless.
" The card enables you to put in place government you want for the next four years,'' he said.
He also restated that APC would win all elections in Abia in 2019.
"APC is going to win in Abia in 2019 and we are going to win from the first election to the last election, because we are ready for it locally and we are ready for it mentally.
"We are going to win because the PDP has failed for not doing enough for Abia people.
"President Muhammadu Buhari will secure 75 per cent votes in our state in the presidential election,'' Kalu said (NAN)
Visit www.tracknews.ng for latest news updates…